September 22nd, 2007
"The Castle" is a step-pyramid in the center of the Chichen Itza archaeological site in Yucatan, Mexico. During the equinoxes at about 3 P.M. sunlight bathes the western balustrade of the pyramid's main stairway. This causes seven isosceles triangles to form imitating the body of a serpent 37 yards long that creeps downwards until it joins the huge serpent's head carved in stone at the bottom of the North stairway. This has been called "the symbolic descent of Kukulcan" (the feathered serpent), and it is believed it could have been connected with agricultural rituals. Check here for a 360-degree view from the top of the pyramid.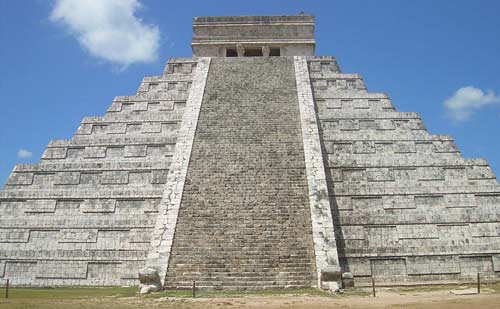 Leave a comment
You must be logged in to post a comment.