November 4th, 2007
The path of the New York City Marathon passes through the Long Island City Sundial at about miles 14 and 15, just before the Queensborough Bridge.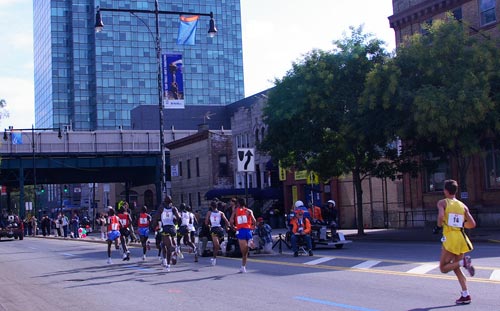 Leading men approach the LIC sundial gnomon.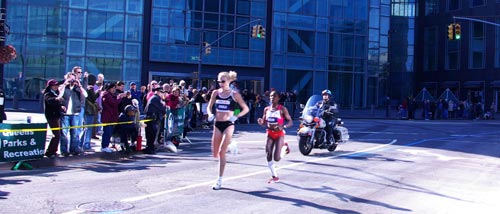 Leading women, Paula Radcliffe and Gete Wami, emerge from the sundial shadow as the pass the gnomon.
One comment
Long Island City Sundial » Marathon 2008 says:

[…] Last year's post includes a map of the marathon path within the sundial area. […]

November 2nd, 2008 at 4:20 pm
Leave a comment
You must be logged in to post a comment.