December 4th, 2007
The Pantheon, Greek for "all gods" is a building in Rome which was originally built (about 125AD) as a temple to the seven gods of the seven planets in the state religion of Ancient Rome. It has been in continuous use throughout its history, and since the 7th century, the Pantheon has been used as a Christian church.
The vaulted dome is said to symbolize the heavens and some speculate the symbolism may be more literal than previously realized-read this great Walter Murch interview on BldgBlog. [further info on BldgBlog, GreatBuildings.com]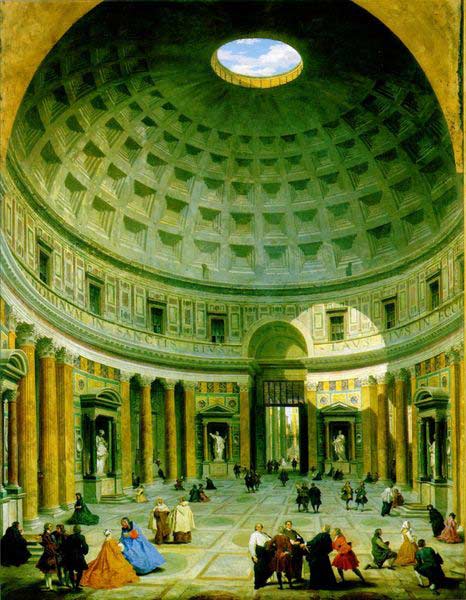 Leave a comment
You must be logged in to post a comment.