May 6th, 2007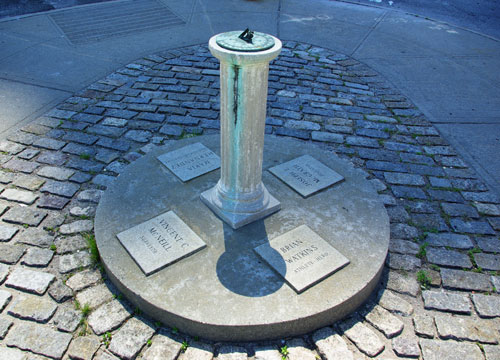 2:00 on May 6th is marked by a small sundial – which will remain a decent 2 pm landmark for the first week or so of May. Note the about 5-foot shift in shadow location in 4 days – see previous post at the same spot.
The small sundial is adorned by plaques in the cardinal directions:
North: "Brian Watkins Athlete-Hero"
East: "Vincent C. McNeill Surveyor"
South: "Maria Hernandez Housewife-Heroine"
West: "Joseph E. McGrath Educator"
One wonders who these people are and why they were chosen to be honored in such a manner.
Leave a comment
You must be logged in to post a comment.