September 28th, 2008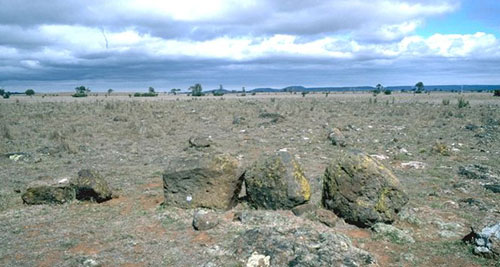 Stone arrangements in Victoria, Australia, such as a detail of the Wurdi Youang above (photo by Clive Ruggles) are possibly related to the extensive system of Australian Aboriginal astronomy.
More info: Astronomy of the Boorong paper, and the book Dark Sparklers.
Leave a comment
You must be logged in to post a comment.