May 13th, 2009
The Georgia Guidestones are a huge stonehenge-like arrangement of granite slabs erected in the early 1980s for mysterious reasons; the persons who commissioned the stones are unknown. Carved into their sides are statements in several languages to be used, presumably, as societal directives in the context of some sort of post-apocalyptic future-a reboot disk for human civilization.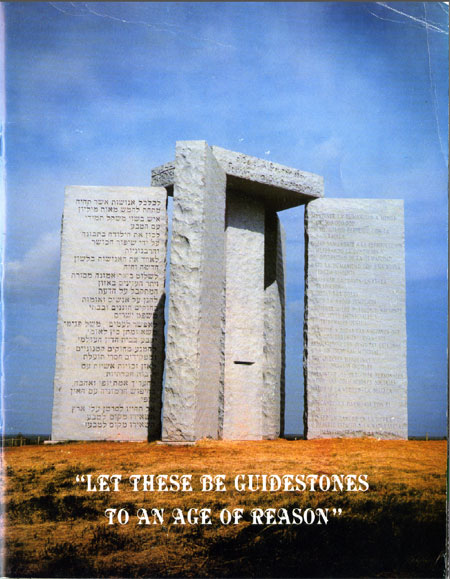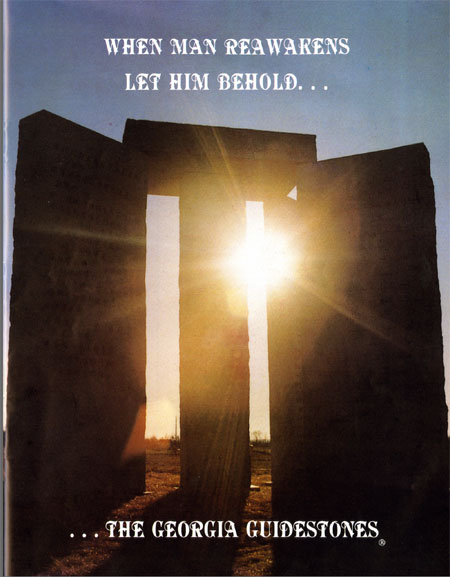 The statements 'guides' below were translated into: English, Russian, Mandarin Chinese, Arabic, Classical Hebrew, Swahili, Hindi and Spanish.
The above images are from The Georgia Guidestones Guidebook, published by Elberton Granite (complete book available via Wired, a 70mb PDF)
Further info:
Wired article by Randall Sullivan, 9 April 2009
Leave a comment
You must be logged in to post a comment.